Dr. Karl Schwarz
Founder and Medical Director of the plastic surgery clinic at Clinique K
Distinct vision
Dr. Schwarz's surgical philosophy goes far beyond aesthetics. Restoring and enhancing the body is an important step in strengthening self-image, which is essential to psychological wellbeing. Dr. Schwarz is motivated by the desire to create the kind of beauty on the outside that serves as a pillar for developing inner beauty.
Unique expertise
A deep sense of compassion, along with a desire to offer the best care possible, led Dr. Schwarz to focus his practice on the
face
and
body
surgeries, with a particular specialty of
breast reconstruction
for cancer patients. Dr. Schwarz is the only private post-cancer breast reconstruction surgeon in Canada. He understands that once the disease has been treated, restoring the patient's appearance can go a long way in keeping spirits up throughout the healing process.
Personalized care
Dr. Karl Schwarz is aware that not all patients require a major surgical intervention. That is why his clinic offers
complementary treatments
, such as
facial injections of wrinkle relaxers
. The goal is to ensure that each patient receives personalized care that precisely meets their needs and expectations.
Stellar reputation
Throughout the years, Dr. Karl Schwarz not only founded and developed a state-of-the-art practice in cosmetic surgery, he also built a reputation for technical excellence and kindness towards his patients. It is therefore not surprising that he has been mentioned in more than 25 publications and that he is the recipient of numerous awards from the medical community. A respected expert in his field, he continues to train future plastic surgeons in advanced techniques. He is a certified member of the American Board of Plastic Surgery and the Royal College of Physicians and Surgeons of Canada.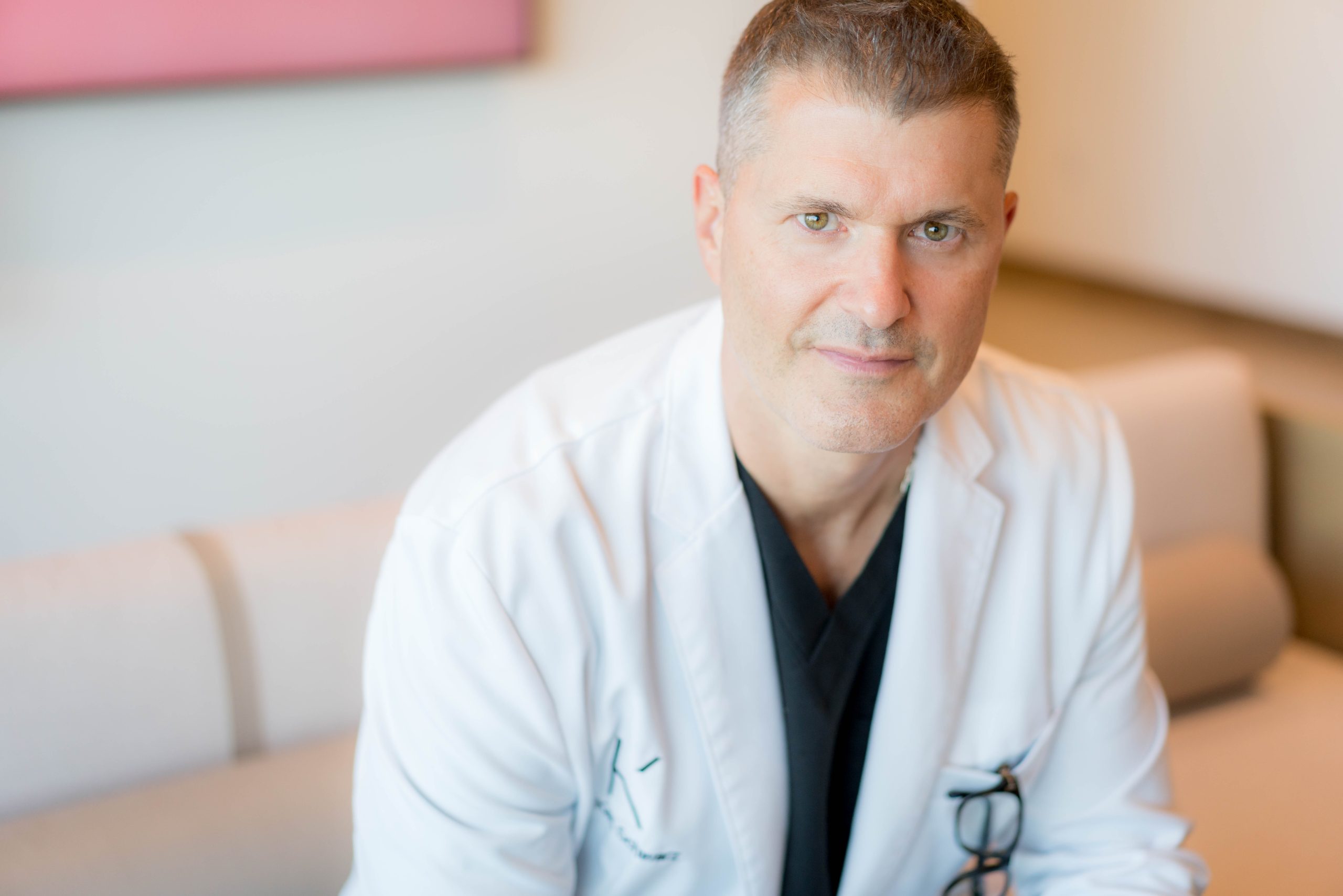 Dr. Karl Schwarz — History
1991

Karl Schwarz

A young Karl Schwarz leaves his native Montreal to study in the United States.

1995

Skidmore College

He earns a Bachelor's Degree in Biochemistry from Skidmore College. An avid athlete, he is also on the top hockey and rowing teams.

1997

Georgetown University

Karl Schwarz obtains a Master's Degree in Physiology and Biophysics at the prestigious Georgetown University in Washington.

2001

George Washington University

He receives his Medical Degree (MD) with honors from George Washington University School of Medicine, earning first prize in Surgery.

2001 to 2007

Georgetown University Hospital

Dr. Karl Schwarz does his Plastic Surgery residency at Georgetown University Hospital, one of the most recognized programs in North America. He publishes several research reports and book chapters on

breast reconstruction

and cosmetic surgery.

2007 to 2014

McGill University Hospital Centre

Back in Montreal, Dr. Karl Schwarz joins the Plastic Surgery department team within the McGill University Faculty of Medicine. As Associate Professor at the McGill University Hospital Center, he teaches and performs a range of reconstructive procedures to treat accident victims and people suffering from malformations.

2014

Private Practice

Dr. Karl Schwarz leaves McGill University to devote himself to his private practice.